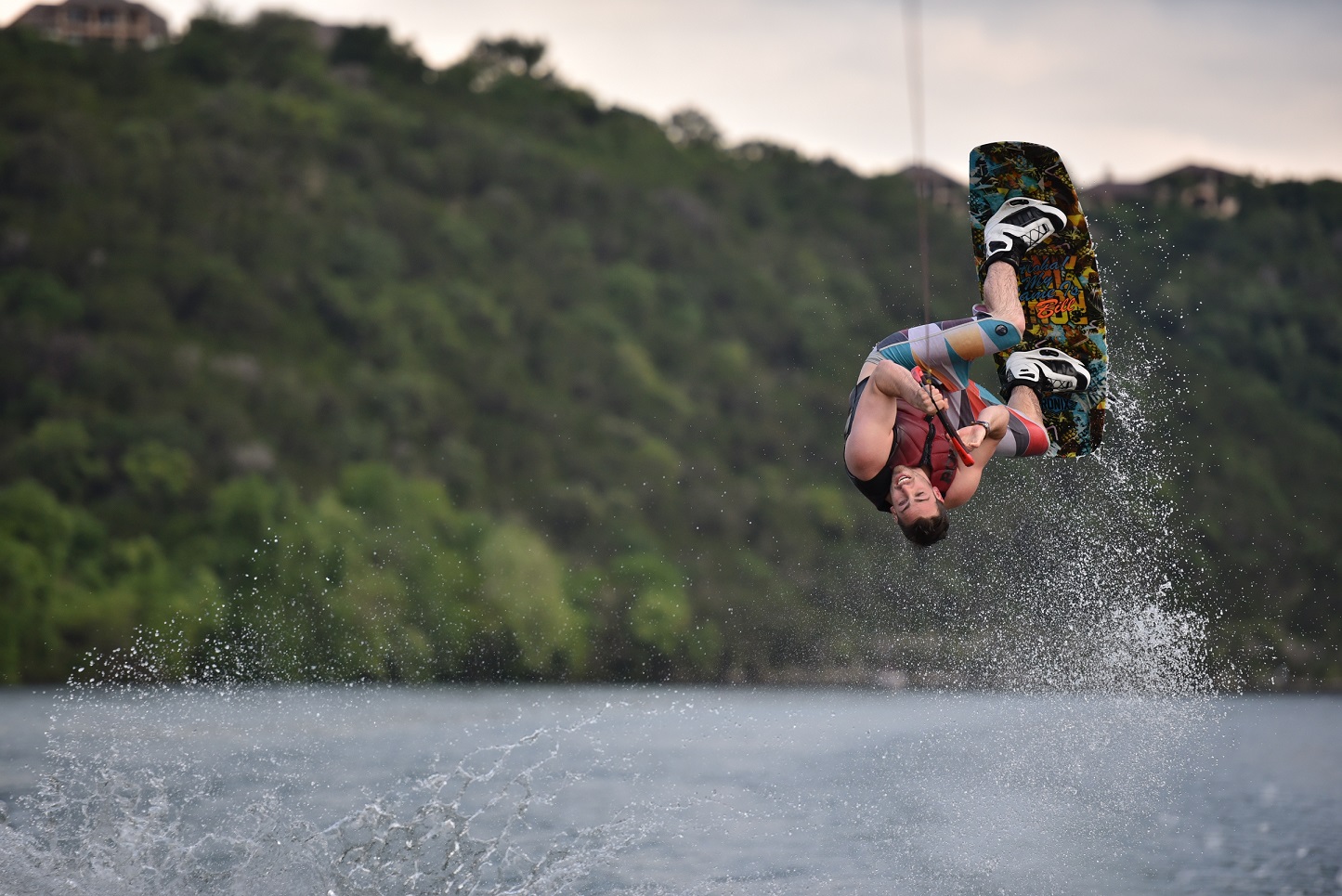 If you feel the need for speed, exhilaration, thrills and spills, consider wakeboarding: increasingly popular, this water sport is a favourite on lakes, rivers and waves around the world. Have you tried it yet?
Wake 101
So what is it?
Wakeboarding is a modern water sport that involves being towed across water behind a boat on on an automated cable system. Your feet are strapped to a board, similar in size to a snowboard and you're holding onto a cable at the boat pulls you along at varying speeds. The 'wake' created by the boat or other riders up ahead makes for waves to negotiate or board up, for extra fun or killer tricks.
The upside
It's fun: if you're active and enjoy being on the water, chances are, you'll love it.

It's great exercise: manoeuvring the board by shifting your weight as you grip the cable and haul yourself around corners takes enormous core strength. Wakeboard = washboard.

Get out and about: there's no way to do it inside; wakeboarding requires you to get off the sofa and into the great outdoors.

Meet attractive humans: it's shallow, we know, but the truth is, wakeboarders as a species are just plain good looking.

Be cool: cruising around on a board, flying up jumps and landing perfectly is undeniably cool and when you do it, you look cool.
The flipside
Like anything cool, it's a bit tricky at first and you have to be prepared to look silly for a while as you get the hang of it.
The gear

One of the best things about taking up wakeboarding is not needing too much stuff. Here's the checklist:
the board – either with straps for your feet or boots attached.

a helmet

a life vest
Why wakeboard in Thailand?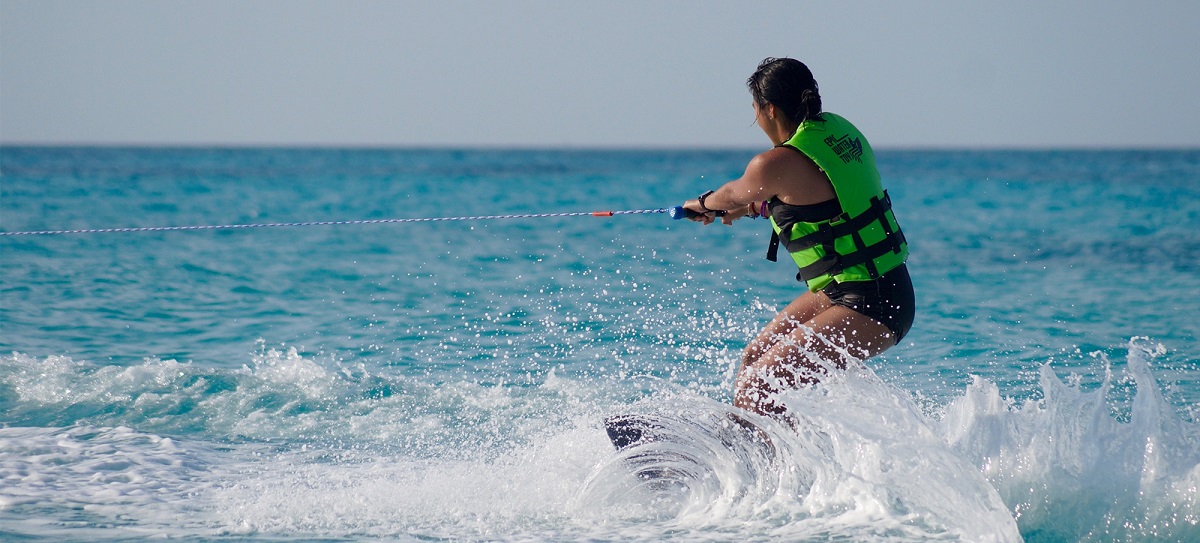 With gorgeous sunny weather and lakes, rivers and beach all around, you can get out on the water almost anywhere, get a great tan and have a good time. What's more, equipment hire and courses are relatively reasonably priced and there are plenty of options. Which brings us to...
Where to ride in Thailand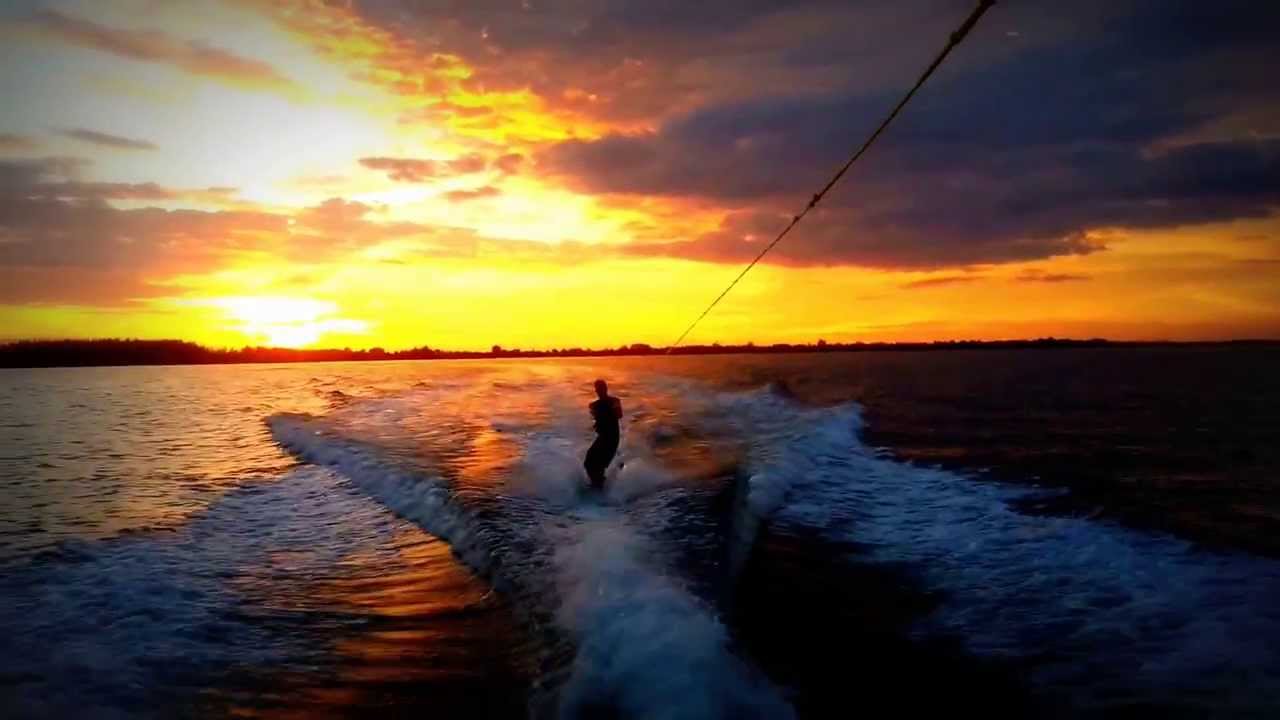 So, what are you waiting for? Give it a try. And to stay up to date with news, inside info, tips and tricks for getting the best out of living in Thailand, stay tuned to our blog.