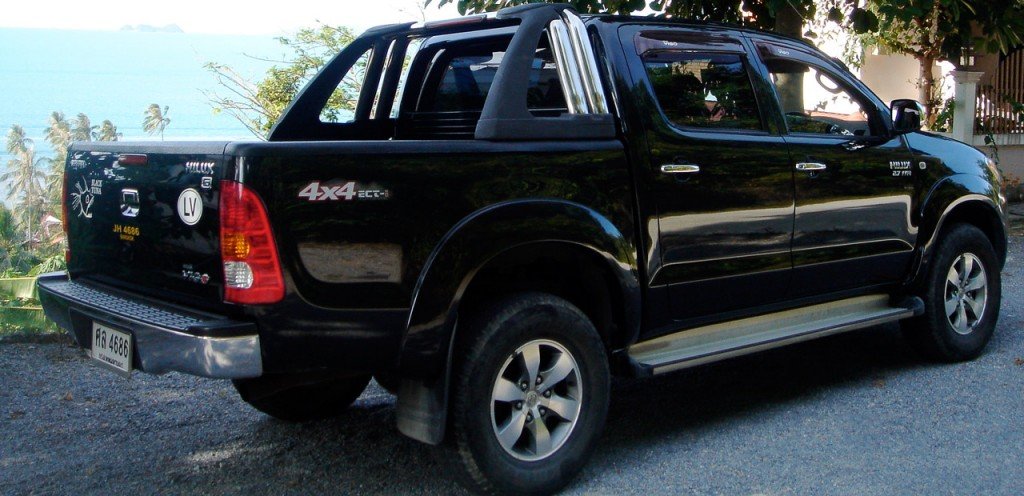 Perhaps when you think of a holiday to Koh Samui in Thailand's glittering Gulf, you think of lazy days spent by the pool or swinging in a hammock above powdery white sand, the waves lapping at the shore, with nothing to do but read your book and sip on a coconut. And you could be forgiven; we fully support your right to do nothing. But for those of you who look for a little more adventure from your vacation, you might be interested to learn that this island is full of hidden gems and treasures and well worth exploring.

Here at Kalara we have a fleet of cars for rent so you can buckle up and hit the roads of Samui, and we've taken the liberty, to get you started, of listing our five favourite driving destinations.

So, engines running? Let's go:
The Fisherman's Village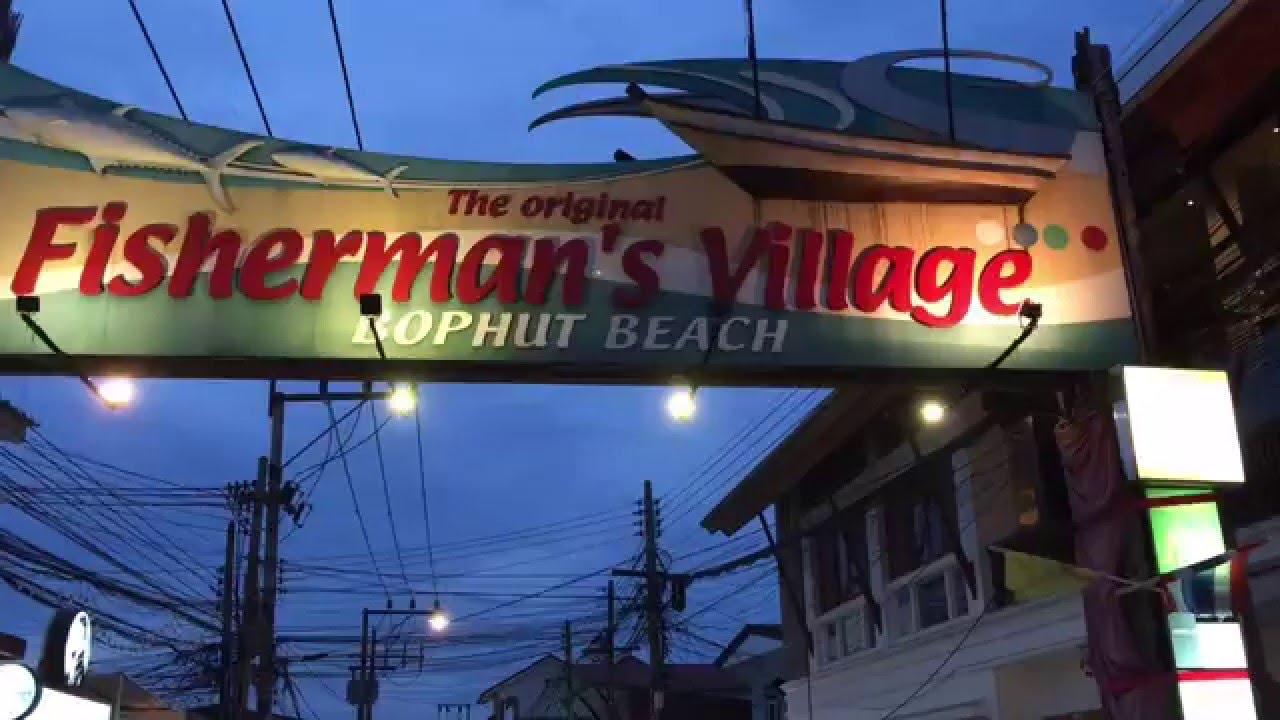 Bophut is our neighbourhood and while there's no need to come to Kalara HQ to pick up your roadster - we'll deliver your hire car to you - it's still worth making the drive northwest off Samui's ring road. The charming Fisherman's Village at the east end of the beach road is one of the few places you can still get a flavour of Samui's original Thai-Chinese feel with old, wooden shophouses packed in side by side.
Hin Ta Hin Yai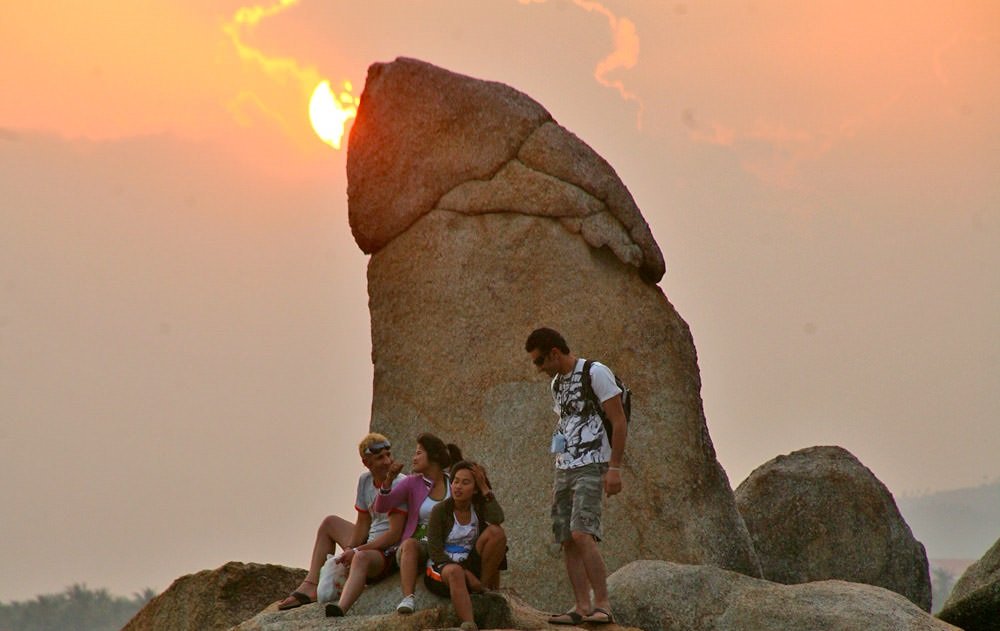 The geological enthusiasts among you (and perhaps those with a slightly childish sense of humour) might enjoy a little drive down to see the Grandmother and Grandfather rocks at Lamai on the east coast. Right on the beach, perched with a view over the ocean, this pair of stones bears a striking resemblance to certain areas of the male and female anatomy. Hint: to avoid embarrassment, perhaps don't bring your own grandparents on this particular little jaunt.
The Secret Hall of Buddhas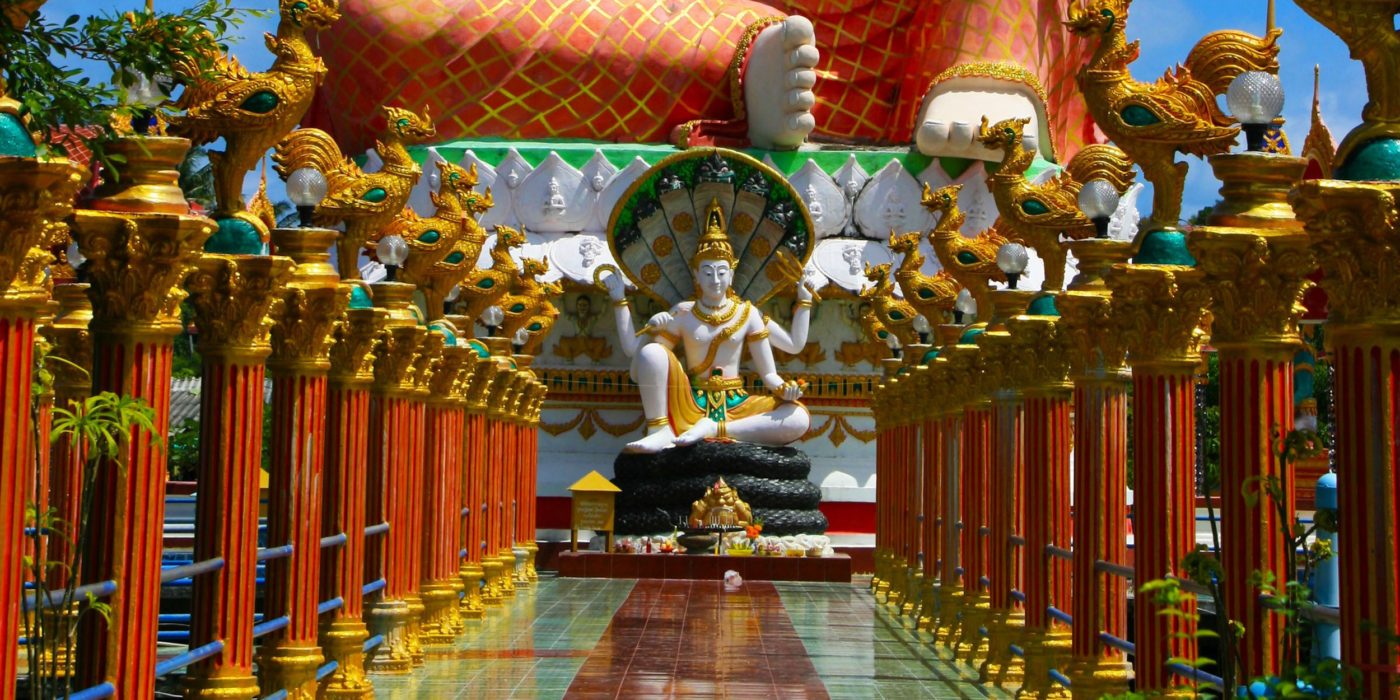 Located on its own outcrop on the northeastern coast, Big Buddha draws the crowds and it's certainly worth seeing as you cruise past but down at Wat Samret you can visit the Secret Hall of Buddhas, which will be unlocked for you by a monk and which houses an ancient white marble Buddha and some valuable images. Look out for the signpost for the road that heads south as the ring road curves round to the west - it's easy to miss. Don't forget to bring something to cover your shoulders and to remove your shoes before entering.
Namtok Hin Lat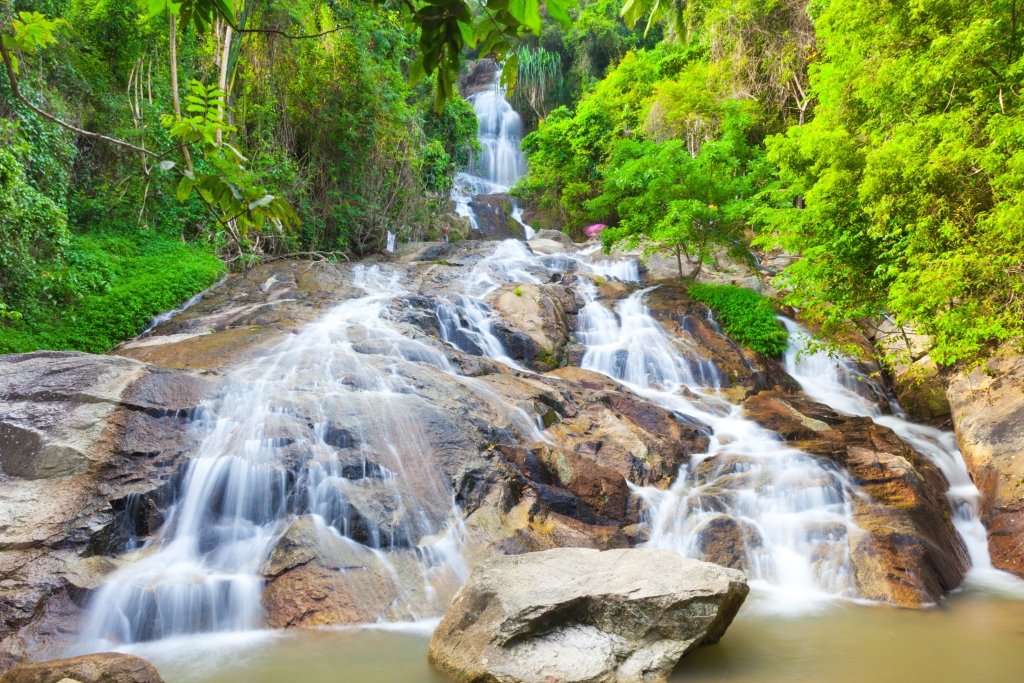 Nothing's more refreshing than a dip in a waterfall lagoon when you're exploring a tropical island. Take soi 4172 inland from the ring road, just south of Nathon pier to find Hin Lat waterfall where large basins await swimmers looking to cool off.
Route 4169
Samui's ring road is just that - the main road that circles the island. And while it only takes an hour or so to complete the loop, the journey could take a whole day if you were to veer off down any of its tributary roads that look alluring. Bring your camera and swimsuit; you'll more than likely stumble across a gorgeous viewpoint or secluded, irresistible beach. Sometimes it's fun to be spontaneous, and with your own vehicle you can do just that.

If having your own four wheels to discover beautiful Samui at your own pace sounds right up your street, simply get in touch; we have a great range of fully insured cars and motorbikes. And keep an eye on our blog for more island tips.