Visiting the island of Koh Samui, it's natural to want to see and discover everything on the island - especially when there is so much to see and do!
Whilst many places offer the chance to see the majestic elephants of Thailand as well as other animals inlcuding tigers - the majority are unfortuantely housed and treated in inhumane ways.
Whilst education is key and is starting to change the way these animals are viewed and treated it's still a problem in Koh Samui and Thailand with many places allowing people to ride the animals and making them do shows, forcing the animals to dance and entertain guests, just so guests can capture that perfect photo to post on their social media.
Luckily, there has been a slow but steady change across Thailand to save these incredible creatures from such horrid lives and many sanctuaries are starting to appear.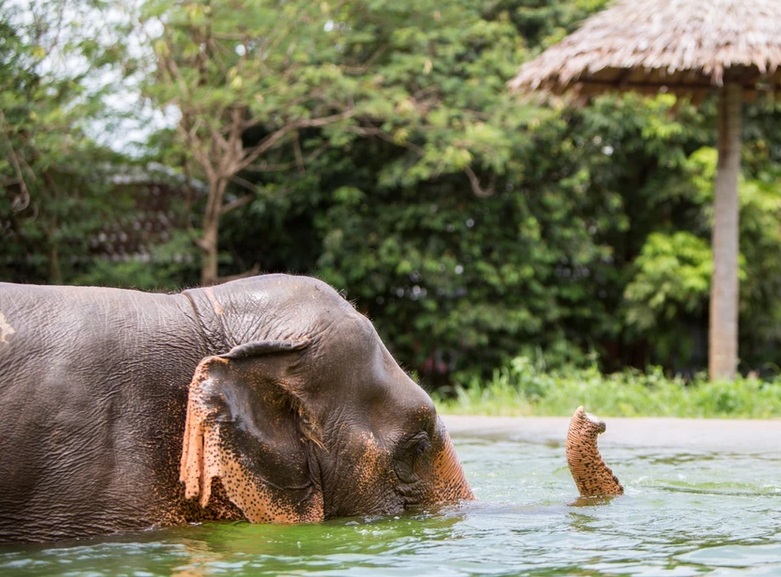 We encourage this amazing experience at the first elephant sanctuary established on Koh Samui in Southern Thailand - The Samui Elephant Sanctuary.
Set on forested land, they offer a safe retirement home for elephants who have worked exhausting hours in the logging and tourism industries.
During your visit you learn about each of the elephants that live at the sanctuary and their life story, you can then feed the elephants up close, walk with them and observe their gentle giants as they roam, socialise, bathe, play in the mud, and enjoy a peaceful life that they so deserve!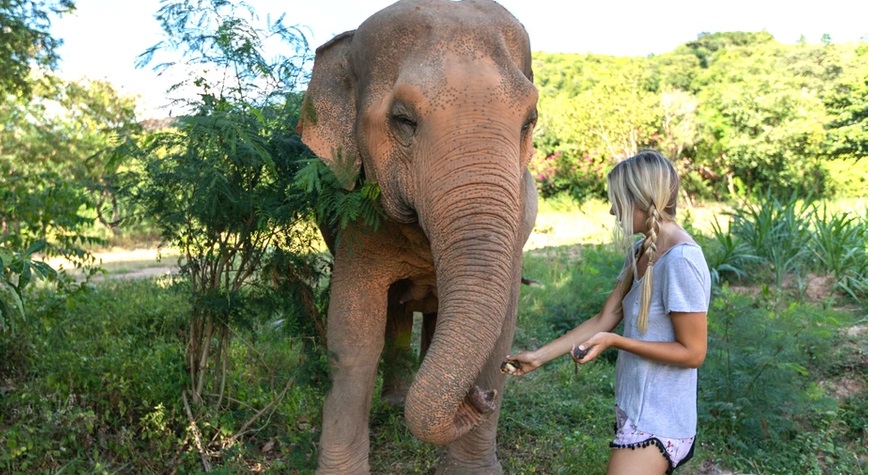 With morning or afternoon programs, you can meet these amazing creatures knowing that you are supporting ethical elephant tourism and helping to improve the lives of Thai elephants - simply
book with us
to enjoy an amazing experience and be part of the change whilst enjoying a day with these magnificent creatures!